---

Welcome to SCMS Online...
the largest voice of organized medicine
in Springfield and Sangamon County


---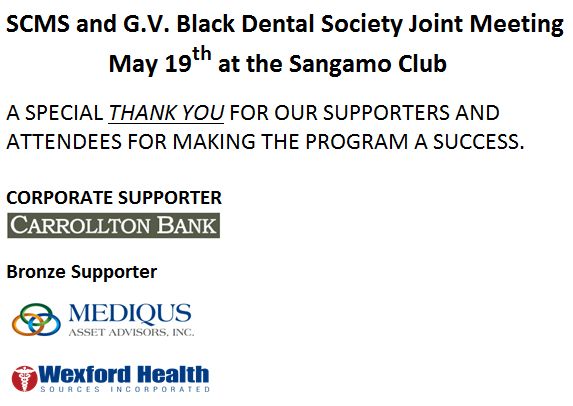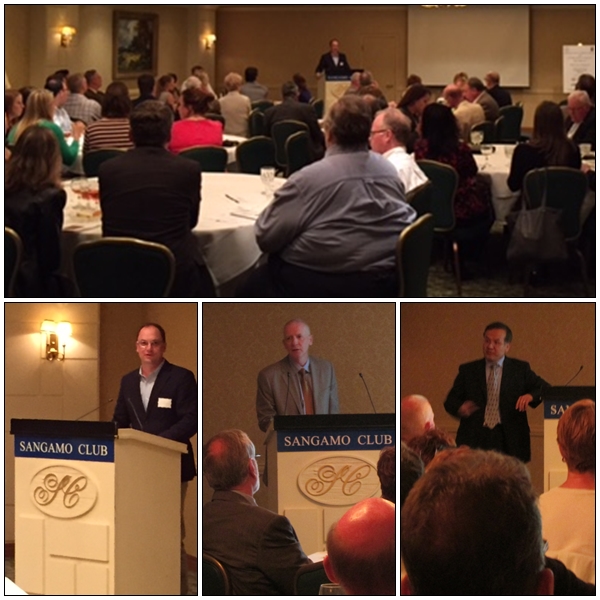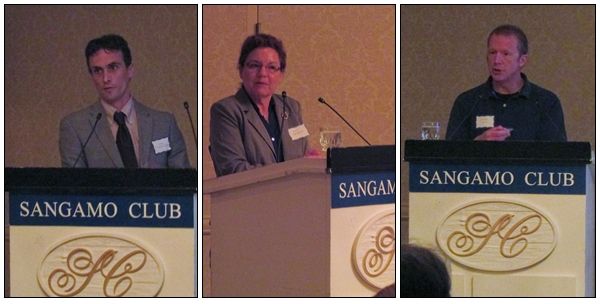 ---
SCMS Dr. Alonzo H. Kenniebrew Scholarship Fund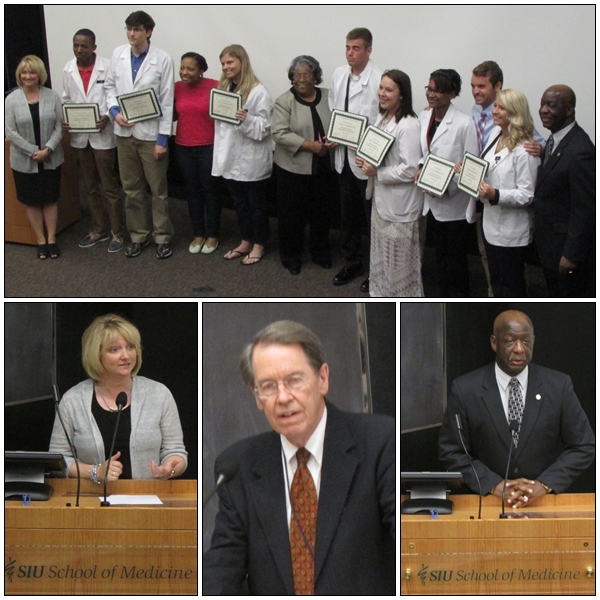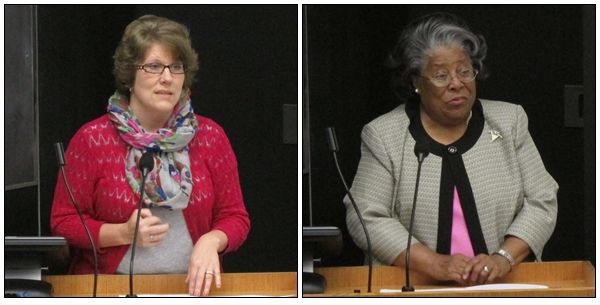 Sangamon County Medical Society Dr. Alonzo H. Kenniebrew Scholarship Fund congratulates the graduates
of the Physician Pipeline Preparatory Program. "Results Beat All Argument" - Dr. Alonzo H. Kenniebrew


---

Medical Innovators Program Releases
Fourth Video in the Eight Video Series

The Sangamon County Medical Society has released the fourth video in a series that highlights the innovation and research achievements within the local medical community on April 27th. Each video profiles a 2013 Medical Innovators Award recipient.

The video features Dr. Judith Knox, a dermatologist at Springfield Clinic. Dr. Knox was named a Medical Innovator for her community service efforts to advocate for a state-wide ban on the use of indoor tanning salons by minors.

Click here to view the latest video on the SCMS YouTube Channel.

Contact Carol Harms at the Sangamon County Medical Society, 217-726-5106, for more information.


---



Your SCMS Newsletter



The April-June SCMS newsletter is now available online. Click here for the latest news from your Sangamon County Medical Society!


---
Illinois State Medical Society 2015 House of Delegates
Sangamon County Medical Society Delegation Celebrating 175 years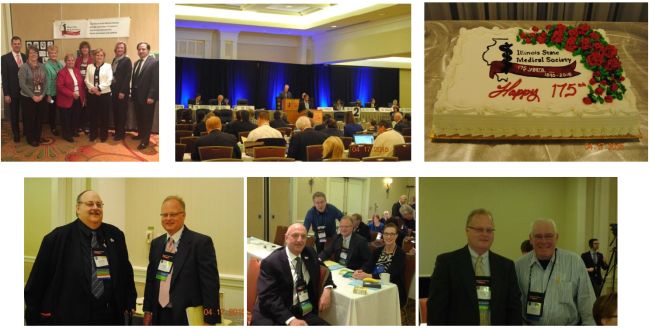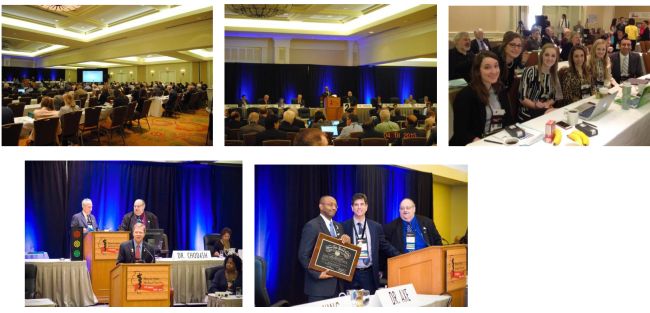 ---



Special Thank You



A special "Thank You" to our Supporters of the "Is Your Patient's Substance Abuse Hidden in Plain Sight"

Carrollton Bank ♦ Gateway Foundation
Illinois State Medical Society ♦ Wexford Health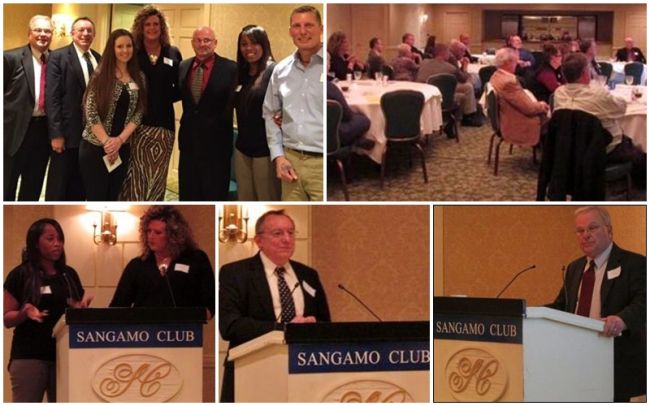 Thank you to our Presenters, Roderick Matticks, MD, Randy Malan, RPh, FASCP; Karen Harrold, MA;
Kerry Henry, BA, CADC; and to the individuals that bravely shared their personal stories of
addiction and recovery.


---

Medical Innovators Program Releases
Third Video in the Eight Series

The Sangamon County Medical Society released the third video in a series that highlights the innovation and research achievements within the local medical community on March 23rd. Each video profiles a 2013 Medical Innovators Award recipient.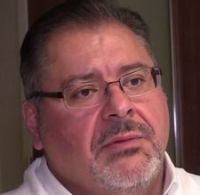 The video features the work of Dr. Khaled Saleh, professor and chair of orthopaedic surgery at Southern Illinois University School of Medicine. Dr. Saleh was named a Medical Innovator for his research on pain management for patients undergoing knee replacements.

The 5-minute video describes his research in knee replacement and includes a patient testimonial.

The Medical Innovators program, first established in 2006, recognizes physicians, surgeons and researchers working in Sangamon County to improve the health care of the community. Projects recognized include basic science research findings, leading-edge clinical trials, new patient-care treatments and community service projects. The Sangamon County Medical Society, Southern Illinois University School of Medicine and The Greater Springfield Chamber of Commerce coordinated the program, sponsored by The Illinois State Medical Society.

The series includes eight videos produced by Springfield Clinic in collaboration with the Sangamon County Medical Society and SIU School of Medicine. A new video in the series will be released on the last Monday of each month between January and August, leading up to the call for nominations beginning in September 2015 for the 2016 Medical Innovators award program.

Click here to view the latest video on the SCMS YouTube Channel.

Contact Carol Harms at the Sangamon County Medical Society, 217-726-5106, for more information.


---



2015: Good Bills Law of the Land; Bad Bills Corralled



Last year's Illinois General Assembly marked key wins for Illinois physicians and patients. Click here to review a recap of ISMS-backed measures now law in Illinois.

For an in-depth look at ISMS legislative priorities, visit the ISMS Legislative Action Hub where you can view the 2014 Update on Legislative Activity in the Illinois General Assembly. Or access this Quick Guide Recap that you can share with your colleagues, showcasing ISMS efforts on behalf of Illinois physicians.

Your membership makes this advocacy for physicians possible. By the way, if you have not yet renewed your membership for 2015, renew today! The deadline is February 1.


---
Ebola Virus Forum Held

The Sangamon County Medical Society held a public Ebola Virus Forum on November 12, 2014. Thanks to our presenters, Dr. Donald Graham from Springfield Clinic, Dr. Angela Asare from SIU School of Medicine, and Jim Stone from the Sangamon County Department of Public Health. Also thanks to Springfield High School for the use of Schnirring Auditorium and to all who attended.


---



Legislative Agenda: A Look Forward




A brief preview of the late November/early December legislative veto session in Springfield. The veto session is important to medicine, as lawmakers will discuss the renewal of the Medical Practice Act.

By Paul H. DeHaan, M.D.
Chair, Board of Trustees - Illinois State Medical Society
11th District Trustee

Election Day represents the finish line for candidates seeking office and voters seeking respite from campaign ads. For ISMS, November 4 will serve as an important starting line for advancing medicine's agenda.

"Veto Session"

After the election, an important period of the legislative calendar begins. The two-week period in November known as the "veto session" is scheduled to allow the General Assembly another bite of the apple for bills that were vetoed or edited through the executive office's amendatory veto power.

In addition to veto review, this period is often a time for housekeeping on other legislative matters that were not completed during the spring session.

In recent years Illinois' Medical Practice Act has been renewed for a one-year extension during the veto session. Once again, we are scheduled to sunset at the end of this year. All other Illinois professions' acts sunset every 10 years, and ISMS will again pursue a 10-year extension in the coming weeks.

Duck Season

The period after the election, but before the new General Assembly is sworn in, is referred to as the "lame duck" session. Lame ducks are lawmakers who have lost elections or chosen to leave office. These lawmakers are often more willing to vote for measures they wouldn't normally vote for if they intended to seek office again. Illinois' 2011 income tax increase came during a lame duck period.

2015 General Assembly

After a successful year in Springfield, ISMS is preparing for another busy session next year. Much of our initial work will include outreach to new office holders. This critical early work helps to develop the informational foundation necessary for when lawmakers consider health care initiatives.

During every legislative session, there are a number of bills introduced that attempt to dictate how physicians should communicate with and treat their patients. Most of these legislative mandates would require physicians to offer specific tests to certain patients, or require physicians to provide information on specific conditions or diseases.

Mandates chip away at the physician's ability to best treat his or her patient and, in doing so, set a dangerous precedent. They send a signal that it is appropriate for the government to tell physicians how to practice medicine. That is why ISMS opposes mandates on physicians' practices.

In 2015, we are expecting to contend with proposals that require physician training in opioid abuse and a mandate to screen for Hepatitis C. Note that ISMS has resources on both of these subjects, including links to free or low cost CME at www.isms.org.

We expect a myriad of scope of practice bills to be introduced again next year. An effort by advance practice nurses to eliminate physician collaboration is anticipated.

We are now working to develop an advocacy agenda for ISMS-backed bills on the topics identified as priorities by our members. ISMS members receive an update every two weeks via the Physician Advocate e-mail newsletter. Members are also kept updated during session via legislative alerts, which are timely call-to-action announcements on legislation. If you are an ISMS member and aren't receiving these messages, e-mail us at info@isms.org to update your e-mail address.


---
SCMS & Sangamon County Bar Association Joint Meeting
Defensive Medicine: Real World Cases of Doctors and Lawyers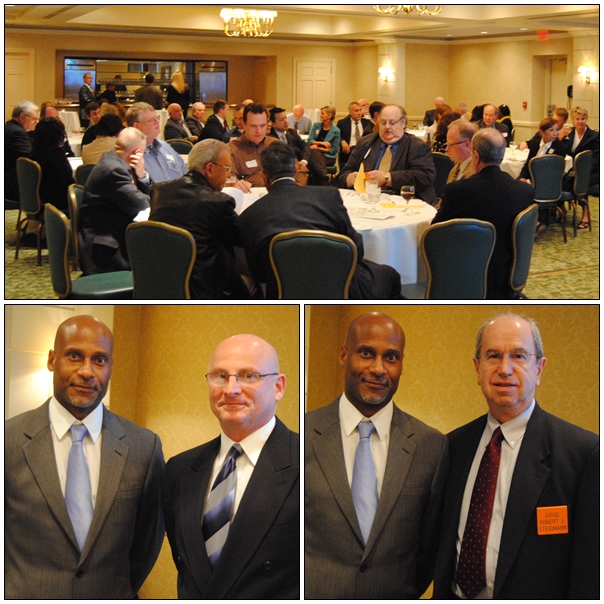 October 16, 2014 — A special thank you to our presenters, Freeman Farrow, MD, JD, FAAFP and
Justice Robert J. Steigmann. And our event exhibitors...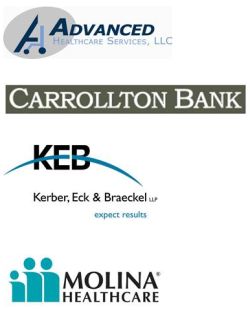 ---



SCMS Mini Internship Program, September 2014



A special "Thank You" to our participating physicians and community interns:

Physicians: Dr. Craig Backs, Dr. Donald Graham, Dr. Stephen Hazelrigg, Dr. Michael Kovarik, Dr. Greg Mishkel, Dr. Steven O'Marro, Dr. Vesselin Oreshkov, Dr. Leslie Acakpo-Satchivi, and Dr. Tabatha Wells.

Mini Interns: Frank Buraski, Mike Buscher, Sr. Margaret JoAnn Grueter, Chris Hembrough, Angie Koester, Tim Nicoud, Jr., Cindy Miller, Kolin O'Brien, and Elizabeth Soldwedel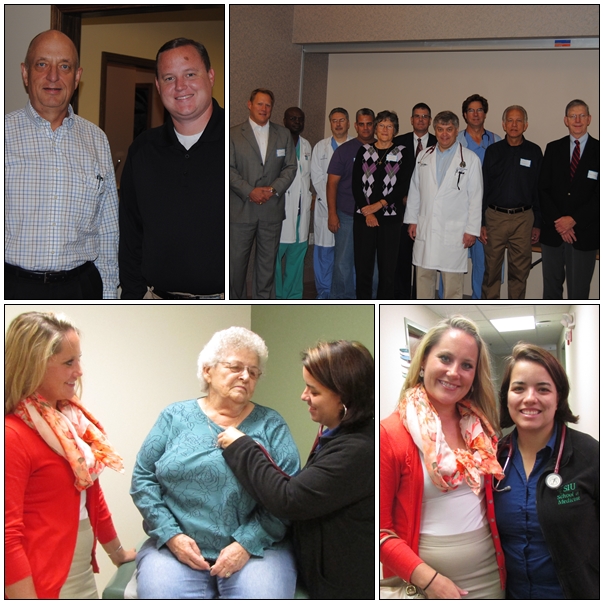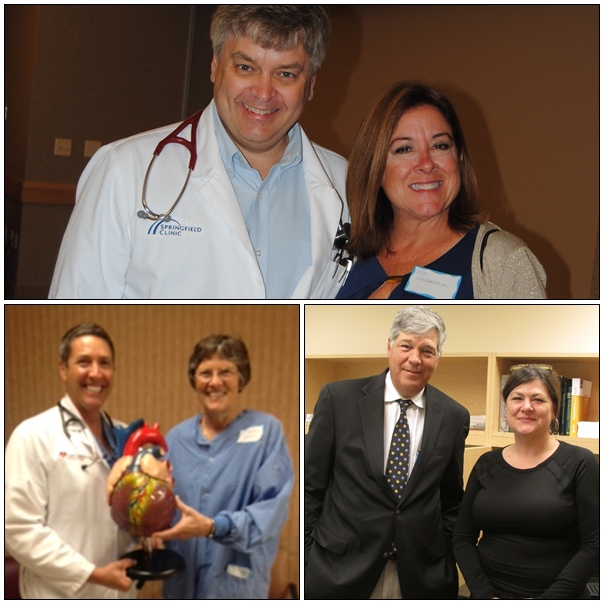 ---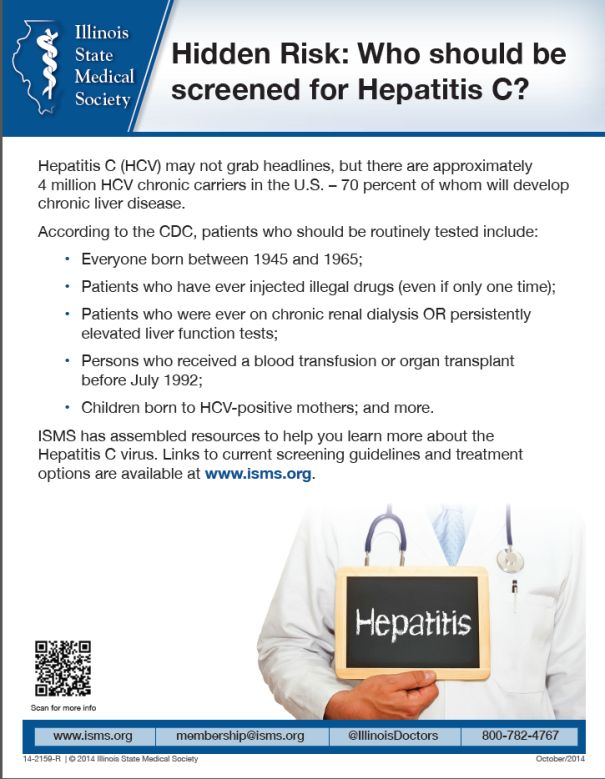 ---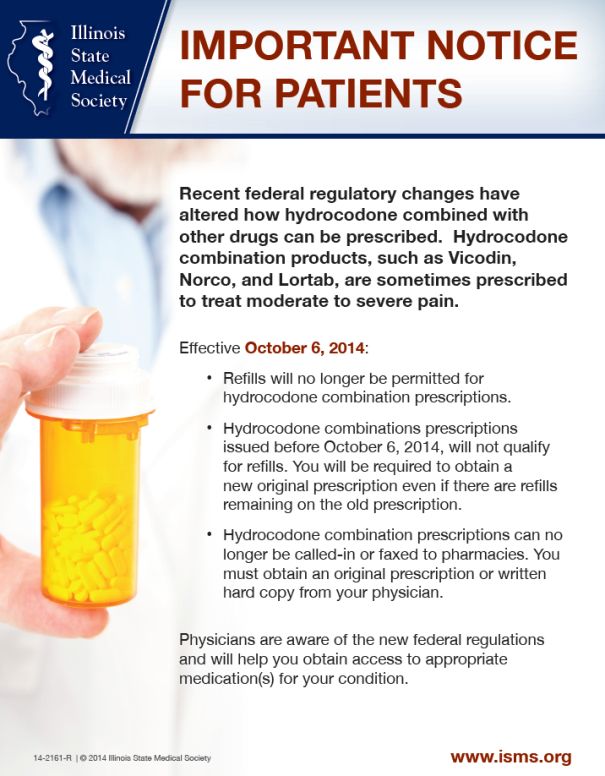 ---



The Flu Season Is Underway





Co-authored by: Cindy Gregory, SIU School of Medicine Medical Student and Donald R. Graham, M.D., F.A.C.P.



What is Influenza?
Influenza is a respiratory illness also known as "the flu". It can be caused by several viruses that change each year. Influenza is spread person-to-person through droplets made when people cough, sneeze, or talk. Influenza can cause a range of symptoms, from mild to very severe. The very young, the very old, and pregnant women are at highest risk of severe cases. At its worst, influenza can even cause death.

The 2014-2015 Influenza season
Flu season is upon us, with the typical season lasting until late May, with the peak of flu season in January and February. This year's seasonal flu vaccine protects against the influenza viruses that research indicates will be most common during the upcoming season. Traditional flu vaccines (called trivalent vaccines) are made to protect against three flu viruses; an influenza A (H1N1) virus, an influenza A (H3N2) virus, and an influenza B virus. Some people over 65 may benefit from high-dose trivalent vaccines. In addition, this season, some flu vaccines will also protect against four flu viruses (called "quadrivalent" vaccines). These vaccines protect against the same viruses as the trivalent vaccine as well as an additional B virus.

Starting in 2014-2015, the CDC recommends use of the nasal spray vaccine in healthy children 2 to 8 years of age, when it is immediately available and if the child has no contraindications or precautions to that vaccine. Recent studies suggest that the nasal spray flu vaccine may work better than the flu shot in younger children. However, if the nasal spray vaccine is not immediately available and the flu shot is, children age 2 to 8 years should receive the flu shot. Don't delay vaccination to find the nasal spray flu vaccine.

For 2014-2015, the CDC recommends that adults over 65 and certain other people of high risk receive the high dose (HD) influenza vaccine.

How to prevent influenza?
Get vaccinated now! Encourage your loved ones to also get vaccinated. It takes about two weeks for your body to build up an immune response to fight off influenza. That's why it's better to get vaccinated early in the fall, before the flu season really gets under way. The single best way to prevent influenza is vaccination.

Wash your hands or use alcohol based hand rubs frequently. Keep in mind that influenza can be transmitted via surfaces, such as doorknobs, water faucets, and other areas touched frequently by infected people.

Who should get the influenza vaccine?
Everyone older than 6 months should be vaccinated. Even individuals with egg allergies should talk with their doctor, because they can also get vaccinated.

Where can you get the influenza vaccine?
Flu vaccines are offered by many doctors' offices, clinics, health departments, pharmacies, college health centers, many employers, and even by some schools.

Even if you don't have a regular doctor or nurse, you can get a flu vaccine at a health department, pharmacy, urgent care clinic, and often your school, college health center, or work. Medicare, Medicaid, and most insurance companies pay for flu shots wherever they are given.

How do you know if you have influenza?
Common symptoms of influenza include a cough, runny nose, fever, sore throat, body aches, chills, fatigue, and headache. These symptoms can last for up to two weeks. The flu usually comes on suddenly. Although nausea, vomiting and diarrhea can sometimes accompany an influenza infection, especially in children, gastrointestinal symptoms are rarely prominent. The term "stomach flu" is incorrectly used sometimes to describe gastrointestinal illnesses caused by other microorganisms. Influenza is also different from a common cold. A cold usually includes a runny nose, sore throat, sneezing, and coughing, without muscle aches or fever.

What to do if you start to experience flu-like symptoms?
Follow the Illinois Department of Public Health guidelines for influenza prevention, "The Three C's." Clean — Clean your hands frequently, clean commonly used surfaces like doorknobs. Cover — Cover your mouth and nose when coughing or sneezing, and dispose of tissues immediately. Contain — If you experience flu-like symptoms, do not got to work. If your children are sick, do not send them to school. If you must go out in public, cover your mouth and nose with a mask to prevent getting others sick.

Drink plenty of water and other clear liquids to prevent fluid loss (dehydration). The fever caused by the virus should resolve on its own, as do most respiratory viral infections in healthy people. Some patients benefit from treatment, especially in the early stages. Call your doctor. Even if you do not require treatment, the knowledge that the virus is spreading can be reported to the public health authorities to help them take steps to contain the virus.

What should I avoid doing?
Do not give aspirin to children suffering from flu-like symptoms, as it may cause a severe life-threatening illness called Reye's Syndrome. If possible, avoid crowded environments. Contain the virus through not going to work; keep children home from school. The CDC recommends that you stay home for at least 24 hours after your fever is gone except to get medical care or other necessities.

Can Influenza be treated?
Yes. If you get sick, several medications can treat flu illness. They are called antiviral drugs and they can make your illness milder and make you feel better faster. They also can prevent serious flu-related complications, like pneumonia. Treatment should begin in the first 2-3 days of the illness. Examples include oseltamivir (Tamiflu®) by mouth, zanamivir (Relenza®) by inhaler. Both offer activity against all known circulating influenza viruses. Amantadine (Symmetrel®) is no longer active. Experimental studies of intravenous peramivir, zanamivir, and favipiravir and some new antibodies are being conducted for certain hospitalized patients.

Influenza is a disease that may be treated through a telephone consultation. Your doctor may be able to judge your symptoms well enough to prescribe for you by telephone, thereby saving time and reducing the risk to people in offices and emergency departments.

Where do I find more information?
The Centers for Disease Control website: http://www.cdc.gov/flu/
Illinois Department of Public Health website: http://www.idph.state.il.us/public/hb/hbflu.htm

Talk to your doctor.


---
SCMS Welcomes SIU Medical
School Students to Organized Medicine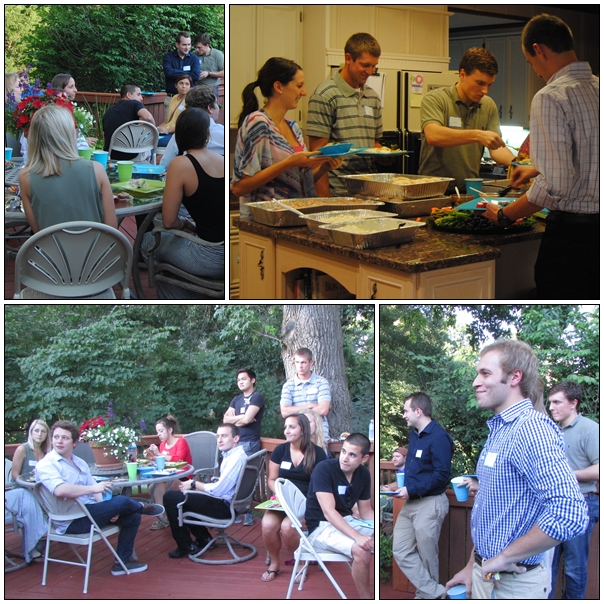 Thank you to all who helped Welcome SIU Medical School Students to Organized Medicine. Also thank you to Dr. Craig & Patti Backs for opening the doors of your home for this event. We look forward to our new pilot program, Professional Mentoring, giving medical students the opportunity to connect with a physician willing to share lessons learned and offering advice that has helped them through their career.


---



Reasons to Join SCMS and ISMS



Dear Colleague,

Please take a few minutes to review the reasons to join the Illinois State Medical Society and Sangamon County Medical Society.

We are working for you!

We are excited to hear your questions and comments regarding membership.

We want to support all physicians in Illinois and need your help in making our voice stronger locally and state wide.

Join today. Let's show our community and legislators that we are taking back our profession.

Thank you,

Dareen Siri, MD
SCMS President

Carl Gold, MD
Vice President

Patrick Hemmer, MD
Secretary

Laura Shea, MD
Past President

Brian Moore, MD
Treasurer

Craig Backs, MD
ISMS District 5 Trustee

Click here to learn how the Sangamon County Medical Society and the Illinois State Medical Society are actively working for our members and to read the Top 10 Reasons Why You Should Renew Your ISMS Membership.


---

Psychologists Prescribing is a Done Deal
With Stringent Education Requirements & Limited Authority

During this past spring legislative session, your medical society succeeded in ensuring that clinical psychologists seeking a license to prescribe must meet the strictest and most comprehensive education and training requirements among all states that grant prescriptive authority to psychologists. In addition, psychologists may not prescribe certain drugs or for certain patients. ISMS and the Illinois Psychiatric Society (IPS) insisted that S.B. 2187 be amended to include these requirements.

Last week, Governor Quinn signed into law S.B. 2187.

Going forward, in addition to fulfilling the educational and licensing requirements to become a clinical psychologist, here's what psychologists must do in order to obtain a license to prescribe:

Complete specified undergraduate coursework in areas such as Medical Terminology, Chemistry, Anatomy and General Biology. Fulfill a minimum of 60 credit hours of didactic coursework on Pharmacology, Clinical Psychopharmacology, Clinical Anatomy and Advance Pathophysiology. Complete a 14-month, full-time practicum with rotations focused on nine different medical specialties, such as Emergency Medicine, Internal Medicine and Psychiatry. Other states are expected to use this bill as a "model" for crafting their own legislation on psychologists prescribing.

The AMA Scope of Practice Partnership provided a generous grant to support these legislative efforts.

Learn more at the Legislative Action Hub.


---
24th annual Thomas F. Harmon, M.D., Memorial Fund Award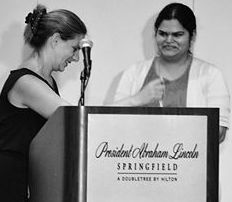 Dr. Poonam Paruchuri is a graduate from NTR University of Medical Sciences in India where she earned her medical degree in 2007.

She is a resident member of the Sangamon County Medical Society. She is married and the loving mother to 2 children (born during her active residency).

Poonam has taken a leadership role in the residency as Chief Resident. She has regularly volunteered wherever needed including school physicals for Robert Morris University and physicals for the Special Olympics. She was an active participate in the First Annual Health Fair at SIU Family Medicine's Federally Qualified Health Center.

The Family and Community Medicine staff at SIU, the Sangamon County Medical Society's Board of Directors, and her peers all believe that Dr. Paruchuri exemplifies the high ideals, principles and ethics embodied by Dr. Harmon.

A monetary award of $400 and a plaque was presented to Dr. Paruchuri on June 25th during the SIU graduation ceremony.

Congratulations!


---
SCMS/SCMSA Receives Kenniebrew Family Donation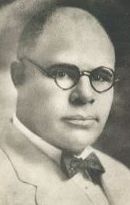 The Sangamon County Medical Society & Alliance Foundation has received a $60,000 donation from the family of Dr. Alonzo H. Kenniebrew in support of helping young people to achieve their goals.

The Sangamon County Medical Society & Alliance Foundation (SCMS &A Foundation) wishes to thank Dr. Alonzo Kenniebrew's family for their generous donation of $60,000 in memory of Dr. Kenniebrew and his late wife, Mrs. Jessie Mae Schultz-Kenniebrew Finley.

Booker T. Washington and George Washington Carver were two of the many patients cared for by Dr. Kenniebrew during his medical career.

The family has made this most generous donation to the SCMS & Alliance Foundation in order to honor their loved ones. It has been shared with the Foundation, that Dr. Kenniebrew and his wife both believed that "education was the way and strongly believed in helping young people to achieve their goals.

The donation will help with student programs; one program specifically is the Physician Pipeline Preparatory Program, an after-school program sponsored by the SIU School of Medicine and Illinois School District 186 for students interested in becoming physicians. The Pipeline program is open to all high school students from Springfield schools, both public and private. This donation will help fund the one-time monetary scholarship that will be given to graduates of the program who begin their first year of college.

W.G. Robinson-McNeese, M.D., executive assistant to the dean for Diversity, Multicultural, and Minority Affairs, directs the Pipeline Program for the School of Medicine.


---

Compliance for Revised HIPAA Rules;
AMA Tools Simplify Process

A new toolkit released by the AMA can help physicians navigate sweeping new revisions to the Health Insurance Portability and Accountability Act (HIPAA) privacy and security rules. Physicians had until September 23 to comply.

Among the key changes doctors were required to for the deadline were new agreements with business associates that handle patient information and privacy notices to share with patients and increased security measures for patient data.

Physicians can turn to the AMA's free toolkit for initial guidance in meeting the new requirements. The toolkit offers practical resources physicians can begin using in their practices:
The U.S. Department of Health and Human Services issued the 563-page HIPAA omnibus rule in January, revising and extending required safeguards for protected health information and expanding individual rights of patients. The updated law also tightens requirements on physicians when patient information is breached. As a result, physician practices could face more legal scrutiny and higher fines in the event of an information breach.


---



5 HIPAA Violations You Need to Know



Doctors do not plan ahead to violate HIPAA, but in this digital age they may be unknowingly violating these regulations. Here, we outline five common ways you may be breaking HIPAA privacy and security rules accidently.

1.) Texting PHI to members of your care team. It's a simple scenario: you've just left the office, and your nurse texts you that Mrs. Smith is having a reaction to the medication you prescribed. She has given you her information to return the call. You may know this is illegal, but feel justified because it is a serious case. In reality, this information has just passed from your nurse's phone, through her phone carrier, to your phone carrier, and then to you — four potential areas where this unsecure message could be intercepted or breached.

2.) Taking a photo of a patient on your mobile phone. To some this will sound silly, to others, it is as common as verifying a rash with a colleague. Simple enough, but if these photos are viewed by eyes they are not intended for, you may be in violation.

3.) Receiving text messages from your answering service. Many physicians believe that if they receive a message from a third party, then they are not responsible for any violation of HIPAA. They may verify it is encrypted on their end, but if it pops onto your screen, it is certainly not secure on your end — and this is where your responsibility lies.

4.) Allowing your child to borrow your phone that contains PHI. Many folks allow their kids to play with their phones. If your phone has an app that can access PHI, then you may be guilty of a HIPAA breach if anyone views this information that is not you.

5.) Not reporting a lost or stolen device that contains PHI. Losing your smartphone or tablet is a total pain, but many do not realize that if you have patient information in that device, you could be held responsible for a HIPAA breach.


---
Continuous Membership Is Now Available!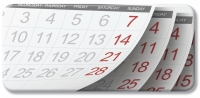 Great News! Continuous Membership is now available! Sign up or renew your membership today and never receive a renewal billing again. Your regular ISMS and Sangamon County Medical Society membership dues of $71.25 will be billed to your bank account or your credit card in monthly payments, whichever is most convenient to you. Your ISMS membership will roll from one month to the next without any need to renew your membership or risk a lapse in membership benefits.

Of course there are always two options for payment:
• Option 1 - Pay one lump-sum payment and your membership is completely paid for the entire 2011 calendar year.
• Option 2 - Elect Continuous Membership and your renewal begins with a debit payment on January 10, 2011. New members will begin with a debit on the 10th day in their first month.

Participants in the Group Membership Program are also eligible to take advantage of Continuous Membership. Group program participants can make payments on an annual, monthly or quarterly basis.

Let us know if you would prefer we debit the payment from your bank account or credit card each month. And that's it! There are no fees to participate.

If you have any questions or would like help signing up, call 1-800-782-4767, ext. 1900, or e-mail membership@isms.org.


---

Get On The SCMS
Or SCMS Alliance Group Email Lists!

If you have an email address, and would like to receive updates and action alerts from either the Sangamon County Medical Society or our Alliance, please let us know. More and more of our communications in the near future will be sent electronically. You can get newsletters faster and eliminate paper clutter on your desk. Don't worry, we won't inundate your inbox!

Your email address is safe with us. We do not share, sell or distribute email addresses to anyone. SCMS also sends periodic news by email to office managers of our members.

Send us your information to join either of our group email lists. Include your full name, which organization's email list you are joining, your email address, mailing address, phone number, office manager, and manager's email. Note: SCMS will promptly forward Alliance information to them upon receipt.


---





Sangamon County Medical Society YouTube Channel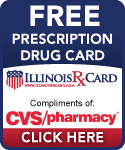 SCMS does not endorse the organizations advertising or sponsoring linked websites, and we do not endorse the views they express or the products/services they offer.