---

Welcome to SCMS Online...
the largest voice of organized medicine
in Springfield and Sangamon County


---



The Latest SCMS Newsletter



The most recent SCMS newsletter, Sangamon Medical News, for October-November-December 2017 is available online...Click here to read the news.


---
A Special Thank You to Our
"Women in Medicine: Work-Life Balance Presenters

Erin Stone, MD
Diane Hillard-Sembell, MD
Karen Cunningham

Program Supporters:
Wexford Health Sources Incorporated
Carrollton Bank

Door Prize Donors:
Ahh Yoga
Bella Milano
BJ Grand Salon & Spa
Cooper's Hawk Winery & Restaurants
MassageLuXe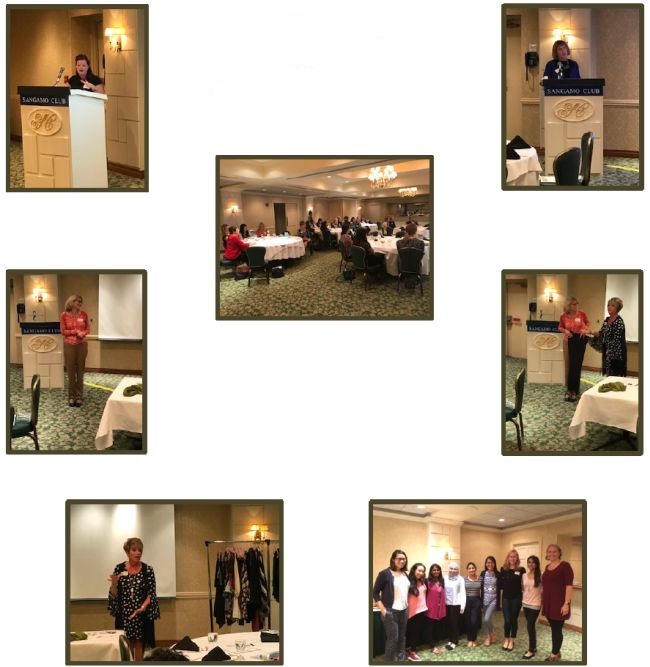 ---
Sangamon County Medical Society Foundation
with funding provided by
Susan G. Komen - Memorial Affiliate

Breast Cancer Patient Assistance

If you have a patient being treated for breast cancer in Sangamon County (patient is not required to reside in Sangamon County) who is in need of assistance such as gas vouchers, grocery vouchers, or medical supplies, Sangamon County Medical Society Foundation may be able to help.

Thanks to a grant from Susan G. Komen Memorial, SCMS Foundation has funding to help with your breast cancer patient's needs. Please fill out the Intake and Referral Form and return it to our office via fax or email.


---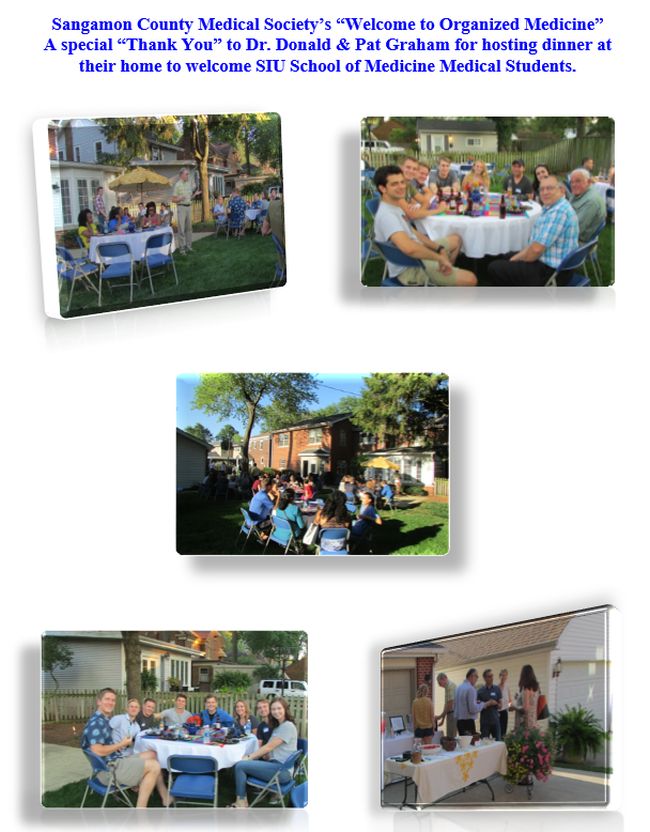 ---



2017 ISMS Annual Meeting Highlights



From April 21-23, physicians from around Illinois gathered in Springfield for the 2017 ISMS Annual Meeting
and House of Delegates.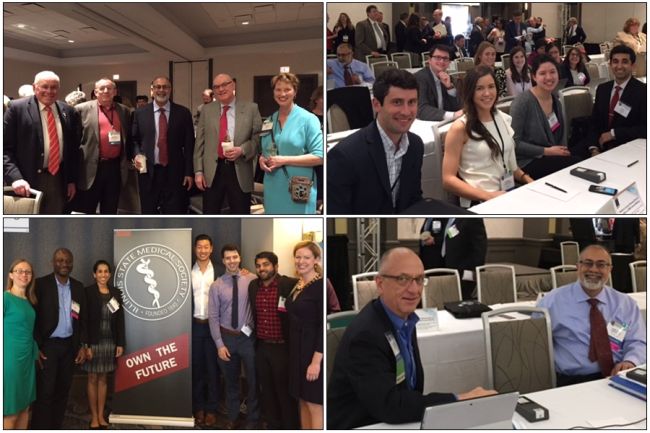 Doctors devoted three days to discussing hot topics, reviewing healthcare proposals and establishing policy
priorities for the Society. For a full recap of new policies adopted by the House of Delegates, visit www.isms.org/HOD.

Dr. Howard Chodash served as Speaker of the House of Delegates and Dr. Laura Shea serves as the District 5 Trustee.

SCMS Delegates were Craig Backs, M.D., Jeffrey Bennett, M.D., Andrea Castaldo, Eli Goodman, M.D., Jacob Lanter,
Roderick Matticks, M.D., Bright Odei, M.D., and Sohail Siddique, M.D.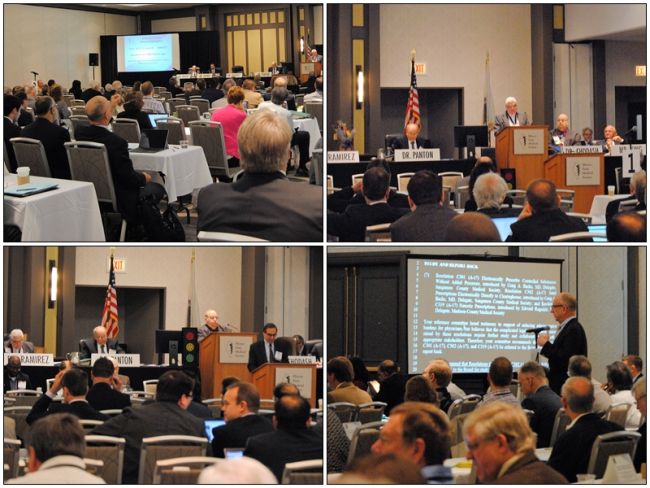 ---



Medical Innovators



Medical Innovators is a program of the Sangamon County Medical Society in partnership with Springfield Clinic, SIU School of Medicine and the Springfield Chamber of Commerce recognizing the scientists, clinicians, and other medical providers working within the Mid-Illinois Medical District on significant medical treatments, clinical trials and/or medical research.

Please take a moment to view the following Medical Innovators as they discuss their research.

Nine Medical Innovators were recognized on March 10th at the Memorial Center for Learning and Innovation in Clinical Treatments and Basic Science Research. Five of the Innovators are younger than 40 and received the distinction of "Young Innovator".

A special thank you to our sponsor: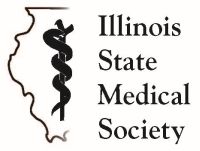 Brandon Cox, PhD was recognized as a 2016 Medical Innovator based on her research in "Cell Regeneration in the Ear to Restore Hearing".
https://youtu.be/d-2bTjKYSXA

Arun Sharma, MD, MS was recognized as a 2016 Medical Innovator based on his research in "Robotic Surgery in Patients with Head and Neck Center".
https://youtu.be/qbOlENTSCFk

Andrew Wilber, Ph.D. was recognized as a 2016 Medical Innovator based on his research in "Cancer Fighting Natural Killer Cells".
https://youtu.be/78LcY4P-JLs


---

Medical Innovators 2016 Congrats,
Video Now On SCMS YouTube!

Click here to view the Medical Innovators 2016 video.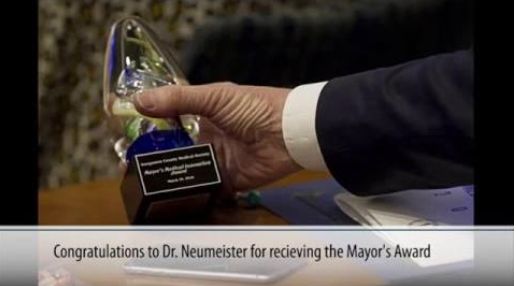 ---
Medical Innovators Award Conference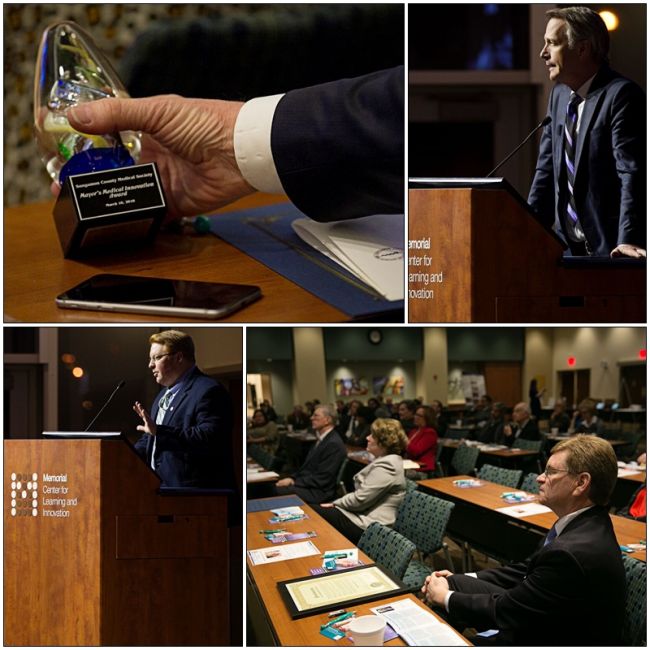 On March 11, the Sangamon County Medical Society hosted the 10th anniversary Medical Innovators Award Conference at the Memorial Medical Learning and Innovation Center. The program, established in 2006, has recognized 46 physicians, surgeons, and other researchers working in Sangamon County to improve the healthcare of the community. Innovators from 2006, 2009, and 2013 were invited to share a brief update on the projects honored in those years. The depth of the research and community service demonstrated in earlier years has been maintained and extended in the past decade. Projects involving tinnitus, growth hormone and aging, hearing loss, treatment of soft tissue infections with new, more effective, and safer antimicrobial agents, new treatments for psoriasis, Alzheimer's disease, depression, hemoglobin disorders, and hepatitis C were all highlighted.

Prominent among the previous community service projects was the work of Dr. Judith Knox who had helped lead the Springfield City Council in 2013 to introduce a ban on indoor tanning for persons under 18 years of age. The work has been extended to state legislation and will ultimately result in a great reduction in the incidence of skin cancers among persons who had previously tanned indoors.

In 2016, the innovations have continued. The recognition program was introduced by Dr. Carl Gold, President of the Sangamon County Medical Society. Keynote speaker was Dr. Thomas Anderson, President-Elect of the Illinois State Medical Society. He has been active in ISMS since 1975. After graduation from Harvard Medical School, he became a diagnostic radiologist and currently practices at the University of Illinois Chicago Medical Center.

I served as Master of Ceremonies for the evening and was pleased and honored to recognize the great contributions of the nine honorees for 2016. The included:

1) Tamar Abdelhak, M.D., Associate Professor of Neurology for Southern Illinois University School of Medicine. Dr. Abdelhak has led groundbreaking studies of minimally invasive evacuation of central nervous system hemorrhages.
2) Glen Aylward, Ph.D., Professor Emeritus of Pediatrics and Psychiatry at SIU. Dr. Aylward has updated the Bayley Four Scale of Infant and Toddler Development to define preschool children in the early stages of developmental abnormalities.
3) Brandon Cox, Ph.D., Assistant Professor of Pharmacology at SIU. Dr. Cox is studying cell regeneration in the ear to restore hearing, beginning with a model in mice that may translate to human improvements in hearing.
4) Alberto Colombo, Ph.D., Biomedical Engineer with the Division of Urology at SIU. Dr. Colombo is studying nickel-titanium shape memory alloys to provide a simple and safe solution to the widespread condition of erectile dysfunction.
5) John Flack, M.D., M.P.H., Professor and Chair of the Department of Internal Medicine at SIU. Dr. Flack is studying the effects of high dose vitamin D to help treat hypertension in African-Americans.
6) Sabha Ganai, M.D., Ph.D., Assistant Professor of Surgery, SIU. Dr. Ganai is studying hyperthermic intraperitoneal chemotherapy (HIPEC) to treat cancer in the abdomen.
7) Michael Neumeister, M.D., Chairman, Department of Surgery, SIU. Dr. Neumeister is using tissue engineering to restore deformities in the face and extremities of patients who have suffered injuries or have required reconstruction because of malignancies.
8) Arun Sharma, M.D., M.S., Assistant Professor, Division of Otolaryngology, SIU. Dr. Sharma is studying the use of robotic surgery in patients with head and neck cancer to allow reduction of tissue injury and the minimization of swallowing abnormalities following such operations.
9) Andrew Wilber, Ph.D., Assistant Professor of Medical Microbiology, Immunology, and Cell Biology, SIU. Dr. Wilber is studying natural killer cells in the body to help fight cancer. He had previously been honored as an innovator in 2013 for his gene therapy for severe hemoglobin disorders.

A highlight of the program was the presentation by Mayor James O. Langfelder of the Mayor's Innovation Award, granted to Dr. Neumeister as the Innovator of the Year.

The program to recognize innovators in the community has been an ongoing project of the Sangamon County Medical Society. All physicians and other scientists in the greater Sangamon County community are recognized for their great contributions. Such leadership has kept our area in the forefront of medical care in Illinois. We thank all of our sponsors including Springfield Clinic, the Greater Springfield Chamber of Commerce, Illinois State Medical Society, and Southern Illinois University School of Medicine.

Donald R. Graham, M.D., F.A.C.P.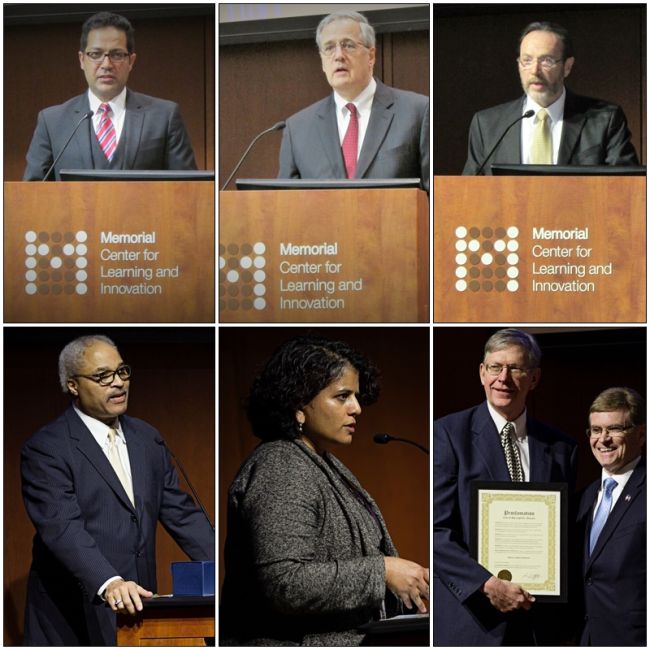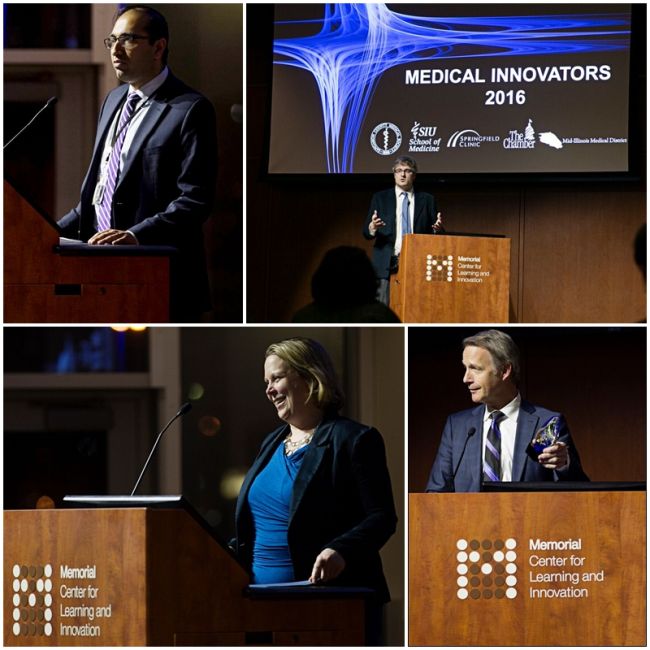 >br>

---



Reasons to Join SCMS and ISMS



Please take a few minutes to review the reasons to join the Illinois State Medical Society and Sangamon County Medical Society.

We are working for you!

We are excited to hear your questions and comments regarding membership.

We want to support all physicians in Illinois and need your help in making our voice stronger locally and state wide.

Join today. Let's show our community and legislators that we are taking back our profession.

Click here to learn how the Sangamon County Medical Society and the Illinois State Medical Society are actively working for our members and to read the Top 10 Reasons Why You Should Renew Your ISMS Membership.


---
SCMS Dr. Alonzo H. Kenniebrew Scholarship Fund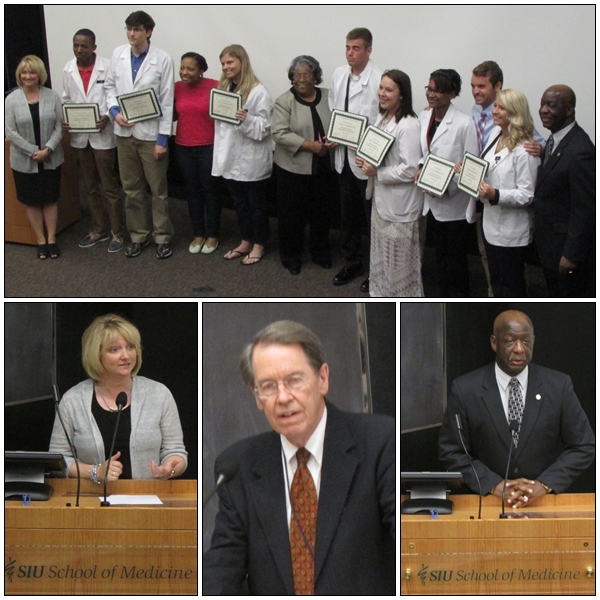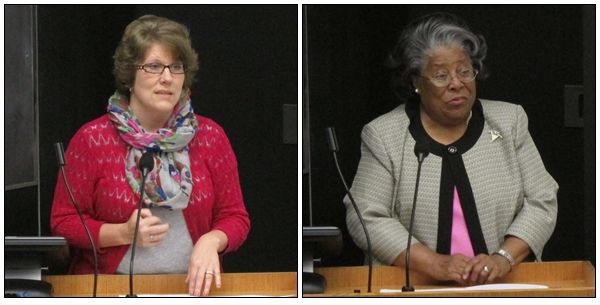 Sangamon County Medical Society Dr. Alonzo H. Kenniebrew Scholarship Fund congratulates the graduates
of the Physician Pipeline Preparatory Program. "Results Beat All Argument" - Dr. Alonzo H. Kenniebrew


---
Continuous Membership Is Now Available!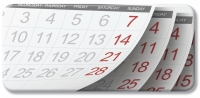 Great News! Continuous Membership is now available! Sign up or renew your membership today and never receive a renewal billing again. Your regular ISMS and Sangamon County Medical Society membership dues of $71.25 will be billed to your bank account or your credit card in monthly payments, whichever is most convenient to you. Your ISMS membership will roll from one month to the next without any need to renew your membership or risk a lapse in membership benefits.

Of course there are always two options for payment:
• Option 1 - Pay one lump-sum payment and your membership is completely paid for the entire 2011 calendar year.
• Option 2 - Elect Continuous Membership and your renewal begins with a debit payment on January 10, 2011. New members will begin with a debit on the 10th day in their first month.

Participants in the Group Membership Program are also eligible to take advantage of Continuous Membership. Group program participants can make payments on an annual, monthly or quarterly basis.

Let us know if you would prefer we debit the payment from your bank account or credit card each month. And that's it! There are no fees to participate.

If you have any questions or would like help signing up, call 1-800-782-4767, ext. 1900, or e-mail membership@isms.org.


---

Get On The SCMS
Or SCMS Alliance Group Email Lists!

If you have an email address, and would like to receive updates and action alerts from either the Sangamon County Medical Society or our Alliance, please let us know. More and more of our communications in the near future will be sent electronically. You can get newsletters faster and eliminate paper clutter on your desk. Don't worry, we won't inundate your inbox!

Your email address is safe with us. We do not share, sell or distribute email addresses to anyone. SCMS also sends periodic news by email to office managers of our members.

Send us your information to join either of our group email lists. Include your full name, which organization's email list you are joining, your email address, mailing address, phone number, office manager, and manager's email. Note: SCMS will promptly forward Alliance information to them upon receipt.


---





Sangamon County Medical Society YouTube Channel



SCMS does not endorse the organizations advertising or sponsoring linked websites, and we do not endorse the views they express or the products/services they offer.